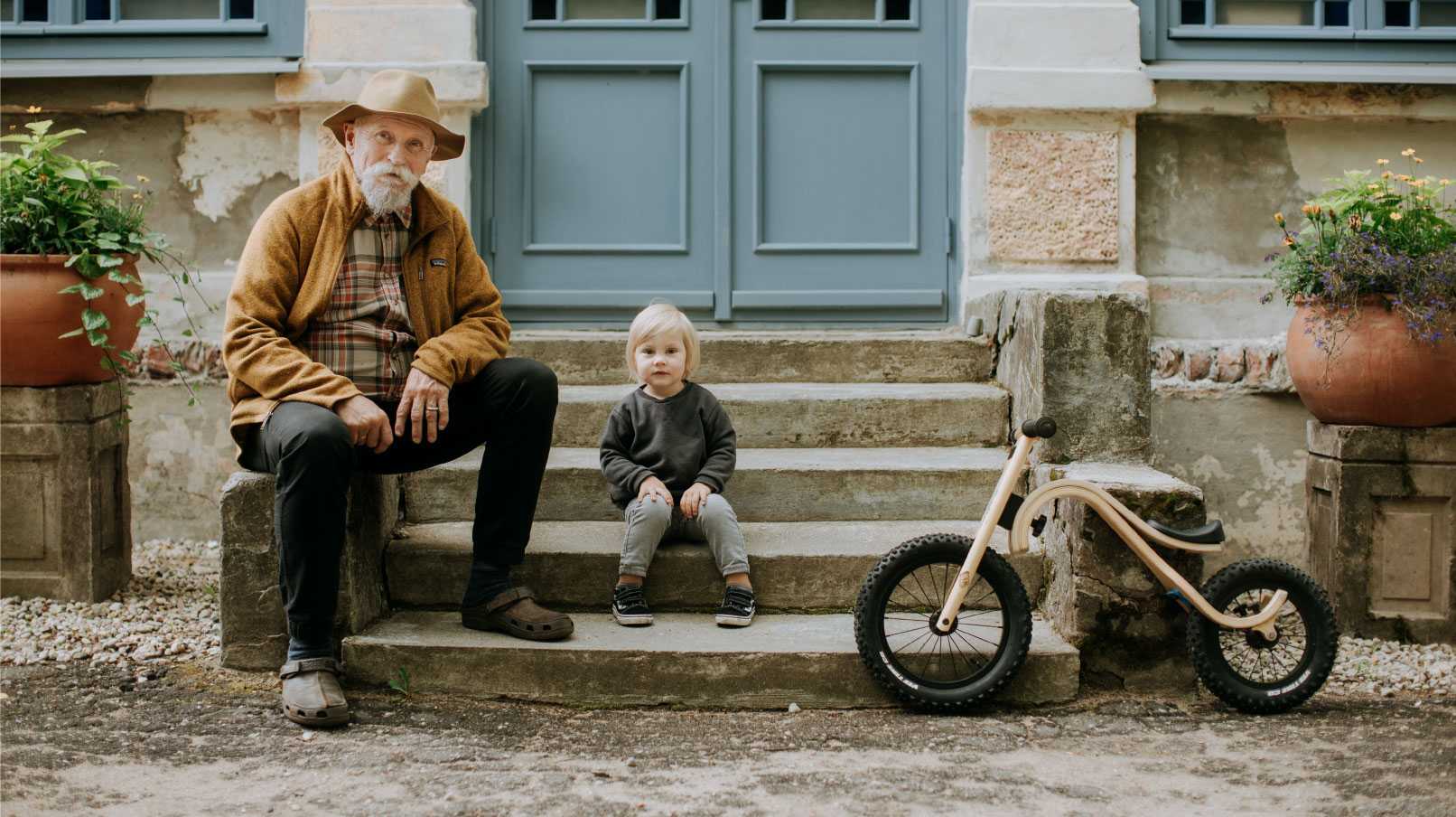 At leg&go we do our bit to help children grow happy and active – in a way that's best for them and good for the environment.
We firmly believe in the power of good functional design and hope our balance bike helps kids learn more than just physical balance.
We are here to encourage creativity, curiosity and adventurer spirit, help build confidence and learn life skills while enjoying safe outdoors fun.
The leg&go bike was created by Egon Garklavs, a designer and engineer with a 30 year track record of passion for functionality.
His visionary design combines extraordinary transformability, adaptability, durability, and green thinking.
Three generations of family stand behind every bike we produce.
Besides Egon the mastermind, his son Atis manages the company, and his grandchildren are his most reliable testers.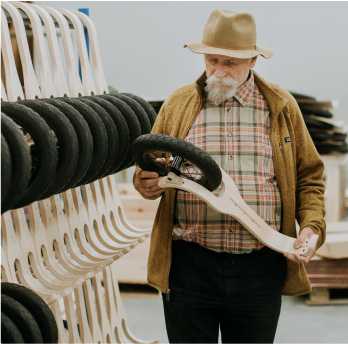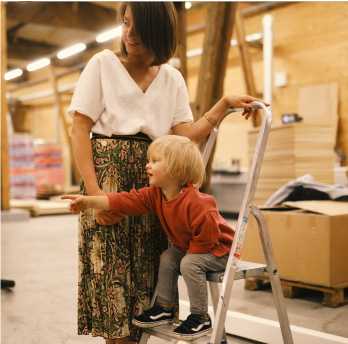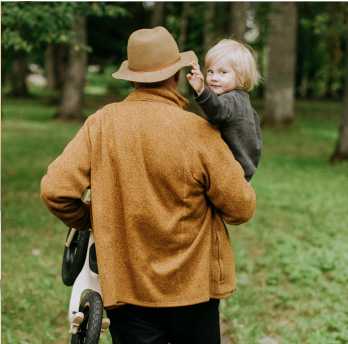 Every new leg&go bike is made with the same care and responsibility for the little riders and the planet as the very first prototype. We just make more of them now. So that you can have one, too.