leg&go balance bike 3in1 features and benefits
leg&go is an innovation like no other – it's the world's only bike that truly adapts to children's needs as they grow.

The transformable wooden balance bike teaches kids to walk, balance and pedal by growing together with them from the age of 6 months to 6 years. This bike helps little riders develop a good sense of balance, coordinated movements and straight posture, providing safety and stability.

And, it has the longest life span of all balance bikes. How come? First, this is thanks to its ingenious construction by Chief Designer Egon Garklavs, who has been tackling engineering challenges for over 30 years and is particularly proud of this super-sustainable design. Second, no leg&go leaves our production unit without undergoing the strictest quality control – our production team are very serious about that.

If you'd like to know what makes it special down to the very finest detail, read on.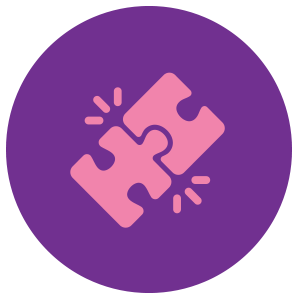 Transformability
The leg&go bike literally grows with your child. It can be assembled quickly – with no tools or additional parts – in three different ways: start with the Baby Bike for the smallest riders, then as your child grows transform the same bike into Balance Bike or Bouncy Bike for discovering new horizons.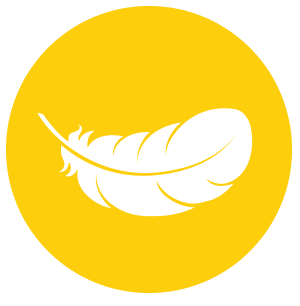 Weight
Can you imagine riding a bike that's half your own weight? Say, if you're 80 kg / 176 lb, the bike would weigh 40 kg / 88 lb. It sounds ridiculously heavy, but that is exactly how much many kids' bikes weigh compared to the rider's own weight.
The rule of thumb we follow is that a bike should weigh about 20% of its rider's weight. This is true for any age, and little riders are no exception. That's why a leg&go weighs 3.3 kg, / 7 lb and the Baby Bike is even lighter, at just 2.9 kg / 6 lb. With the average weight of our riders being 15 kg / 33 lb, this weight is well within reason.
A rider's first experience means a lot – the lighter the bike, the easier it is to ride. Especially uphill! When you don't feel like giving up it's easy to fall in love with the idea of riding. Weight also plays a huge role in safety – the lighter the bike is, the lighter any fall will be. And it's perfect for independence, too – a rider with a bike this light doesn't need outside help lifting it from the ground or pushing it forward.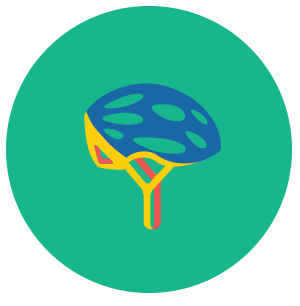 Safety
Natural suspension
Made of bent birch plywood, the clever frame construction of leg&go provides excellent natural suspension, safeguarding the child's back and gently protecting the spine from impact even on bumpy terrain. Feel free to explore those forest trails! You can rest assured that this bike is safe for the bone development of your little one. By the way, the original source of inspiration for this technical solution is none other than Alvar Aalto, the iconic Finnish architect and designer. He was the first to deliberately use the natural spring effect of this material when creating his Paimio chair in the 1930s.
Steering limiters
Tailor-made soft steering limiters gently reduce rapid handlebar movement and restrict the steering angle, which is very important for staying safe when riding at speed over bumpy terrain. The solution we use for the leg&go can be compared to a car's steering damper and it actually works the same way. As your child grows older, from the age of 3 years the limiters can easily be removed to increase the steering angle and help make sharper turns.
Bigger front wheel
We have found that using a 14" front wheel and a 12" rear wheel really helps riders conquer obstacles like tree roots and holes in the ground and greatly reduces the chance of falling.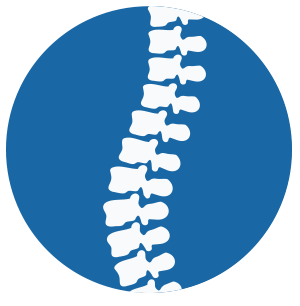 Ergonomics
Smart seat shape
The shape and material of a bike seat is of paramount importance. It should be curved so that there's no unnecessary pressure on the pelvis and pelvic nerves. Not too wide, not too narrow either. Soft enough and hard enough at the same time. Ours ticks all these boxes. We're also aware that it can be impossible at times to make the little one wear pants, even when they're riding their bike, so we took extra care to make sure the seat materials are non-toxic and safe for direct contact with skin.
Serious tyres and rims
Basically, we have given leg&go everything a decent grown-ups' bike would have – inflatable tyres, aluminium rims, a classic spoke lacing pattern.

The tyres are lightweight, made with quality rubber and a high TPI – more threads, less rubber, which also provides additional puncture protection. The tread we have chosen is a great all-round one, as our riders take to the wildest variety of terrains. Inflatable tyres allow adjustment of the pressure for a softer ride or a better roll. An optimal average pressure is 1,4 bar – feel free to go whichever way your little rider prefers from there. How tricky is the actual inflating? Not at all – leg&go tyres are equipped with a Schrader valve (aka American valve) so that you can pump them at any gas station.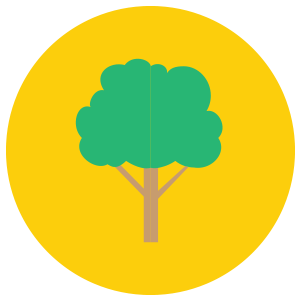 A long lifetime of use
Age: 1–5 years (6 months – 6 years with add-ons)
Rider height: 85–110 cm / 33.4–43.3 in
Seat height: 25–47 cm / 9.8 – 18.5 in

Our experienced engineers have made the bike especially adaptable to your rider's age and size to ensure ergonomic and safe riding at any time. You can easily adjust the height of the seat, the angle of the front fork and the distance between the seat and the handlebar.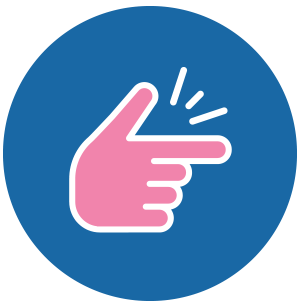 Easy assembly
No-tool assembly – to transform the bike to fit any rider's skills and height. Due to smart frame construction and versatile frame parts, it only takes seconds to convert the bike from Baby to Balance to Bouncy. To adjust the size, you only need the one central lobe knob, easily opened and tightened by hand. The bike is disassembled just as easily, and fits well into travel bags – perfect for family travel, be it by car or by plane.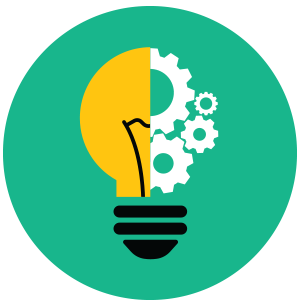 Functional design
Scandinavian design tradition
The minimalist aesthetic of leg&go is clearly inspired by Nordic design. So is the choice of materials – due to its immense strength and low weight, the same moulded plywood we use in our bikes has been famously used in everything from design furniture to aviation. To name a couple of examples from design history – the Long Chair by Marcel Breuer and Organic Chair by Charles Eames and Eero Saarinen are million-selling classics and are still in production today. Another advantage of the leg&go bike frame and moulded plywood is that it cannot wear out or lose its flexibility. The natural suspension will last and last – without any maintenance required.
Award-winning construction
The work by our engineers, who care deeply about children's development and comfort, has been acknowledged with awards as well – leg&go is the Eurobike 2015 winner in the Urban Bike category, ISPO Munich Brandnew finalist in the 2016/2017 season and has won the Design & Innovation Award 2019 for lightweight design and transformability.
Ride in style
The timeless design and Nordic aesthetic are sure to attract compliments and possibly also questions along the lines of "where do I get a bike like that?". The clean lines and simple shapes provide more than just visual charm, though – they also ensure safer use, as there's less chance for the little rider to get caught in something or break a component.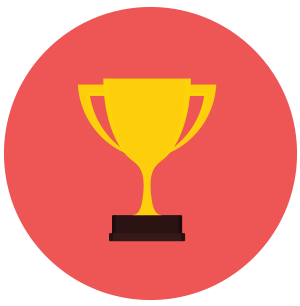 Cherry on top
Quality
Made with love in Northern Europe, leg&go is manufactured by a process that brings together smart technologies and a human touch. Each bike undergoes thorough quality control – we can promise that its quality is flawless and it will be your little one's most reliable friend right out of the box.
Testing
In order to really see how far leg&go can push the limits, we built a testing "wondermachine" to send it on a trip around the world without actually having to travel around the globe – only because oceans would get in the way. It set off on a belt imitating a bumpy road, with a pressure cylinder playing the role of a 30 kg / 66 lb rider aboard. It rolled on and on at a speed of 6 km/h for 300 days in a row, covering more than 40 000 km.
Warranty
Each leg&go bike Balance Bike has a 5 year producer's warranty European Conformity CE certification, so you can rest assured that your bike will stay in its best condition. It has been painstakingly engineered and rigorously tested for a long and happy life.

Looking for a caring buddy that's always there to lean on? You've found it.