Bundles.
Because leg&go bike is even more fun when combined with its add-ons.
These bundles let you enjoy the magic of leg&go transformation while shopping with less hassle and getting more value.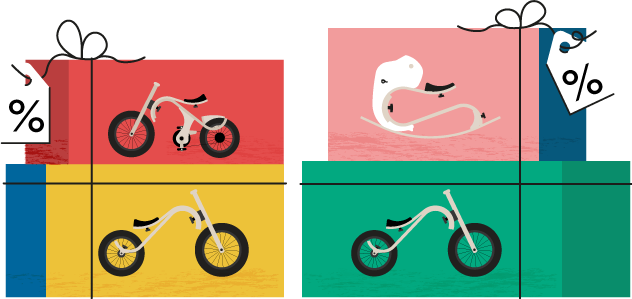 Full Set Bundle
From 794 €
This bundle is your ticket to the whole world of leg&go transformations! All of the fun, all of the diversity.
6 Months to 6 Years Bundle
From 550 €
Let your child enjoy learning balance every step of the way – from the first days of sitting up to their first rides with pedalling.
With this bundle you can be sure you'll get the maximum possible use time of the bike – from 6 months to 6 years.